DJI M30 drone Parachute based on DJI SDK and APS parachute opening trigger mechanism, drone sensor data and parachute sensor data are fused to sense the flight attitude. APS algorithm deploys UAV propeller stop and parachutes opening commands at dangerous moments to save the aircraft safely. In an emergency, stop the propeller and open the parachute, slow down stably at an average speed of 4.6m/s to a safe landing.
Features:
Develop on DJI SDK, compatible with DJI Matrice 30 /30T drone.
IMU / Barometer Redundant design, in order to enhance the reliability of the OWL-M30 parachute, we use the industry common sensor redundancy scheme, and millisecond link switching to ensure that in any complex situation, OWL-M30 can be excellent to complete the important task of guarding the aircraft.
The M30 drone and the parachute data two-way exchange, fusion, real-time sense of drone flight attitude.
Reusable, modular design, the main control and parachute bag are divided into two. when the OWL-M30 parachute has been deployed, just replace the parachute bag,it can be used again.
Quick-release design, quick installation, and disassembly, easy to use.
APS safety system program, milliseconds to stop the propeller and then open the parachute, to prevent secondary damage from the propeller, to eliminate the risk of parachute tangled propeller.
In order to improve the reliability of the parachute, firefly continuously tests and simulates various complex accidents, and self-developed and compiled the APS algorithm for automatic parachute opening. The algorithm can integrate the information of motor speed, battery power, flight attitude, status and altitude to automatically identify the flight attitude. In case of a sudden accident of the UAV, the APS automatic parachute opening algorithm will strictly follow the procedure of stopping the propeller, opening the parachute and starting the alarm, Slow descent to protect the property safety of the DJI Matrice 30 drone.
Specs;
| | |
| --- | --- |
| Size | 130*105*45 mm |
| Weight | 280g |
| Parachute Cloth Size | 2.25㎡ |
| compatible drone | DJI Matrice 30 |
| Reaction time | 500ms-600ms |
| Minimum parachute opening height | 23M |
| Speed of decent | 4.6m/s |
| Max load capacity | 4.5Kg |
| Wind resistance rating | ≤level 7 |
| Working altitude | ≤3500M |
| IP Protection | IP45 |
| Working temperature |  -20℃ to 60℃ |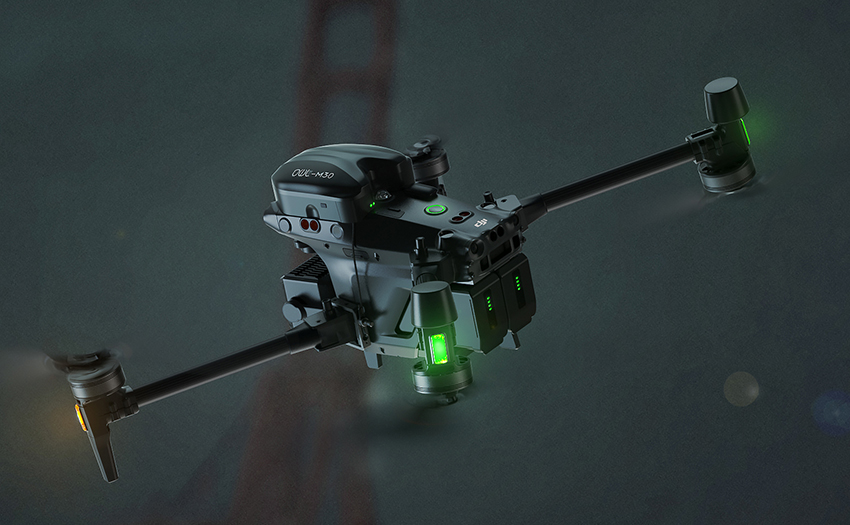 Additional information
| | |
| --- | --- |
| Weight | 2 kg |
| Dimensions | 12 × 12 × 22 cm |