The DJI M300 drone flamethrower is based on DJI SDK, quick-release design, easy to assemble, controlled by DJI Pilot, It is more efficient to use a high-pressure diaphragm pump. , energy-saving, increasing the nozzle vector control function, improve the operation effect under special flight conditions.
The high-pressure diaphragm pump is used to inject fuel, which is more efficient and energy-saving. High-temperature pulse arc ignition improves ignition efficiency and can ignite a variety of fuels. The design of the nozzle windshield is conducive to rapid ignition and prevention of backfire, eliminating potential safety hazards and ensuring operational safety. and reliability.
The vector control function is added at the front end of the flamethrower, which can provide the fire nozzle angle of ± 30 ° pitch and ± 30 ° direction for the flamethrower device, improving the flexibility and accuracy of the flamethrower under special flight environment and improve the operation efficiency.
DJI M300 OSDK+APP control, OSDK communication method realizes the integration of control channels, which avoids the interference problem of adding one channel of signal control in the traditional way. Using a special APP installed in the M3OORTK remote control, floating on the DJI Pilot App, you can control the fire thrower via the M300's remote controller-DJI Pilot.
The DJI M300 flamethrower is widely used for powerline inspection, removing obstructions, and attachments from the powerline, used for public safety, and clearing hornet's nests.
Specs:
| | |
| --- | --- |
| Size | 845X55X83mm |
| Weight | 1.1Kg |
| Installation | Quick-release |
| Power Supply | DJI M300 drone |
| Interface | OSDK |
| Voltage | 24V |
| Power | 100W |
| Oil pump Power | 45W |
| Control | OSDK+App |
| Control distance | As far as drone flight |
| Maximum flow | 4.5L/min |
| Fire distance | 3-5M |
| fuel | gasoline |
| tank capacity | 1L |
| Fire method | Pulse arc ignition |
| Vector control angle | Up and down/left and right ±30° |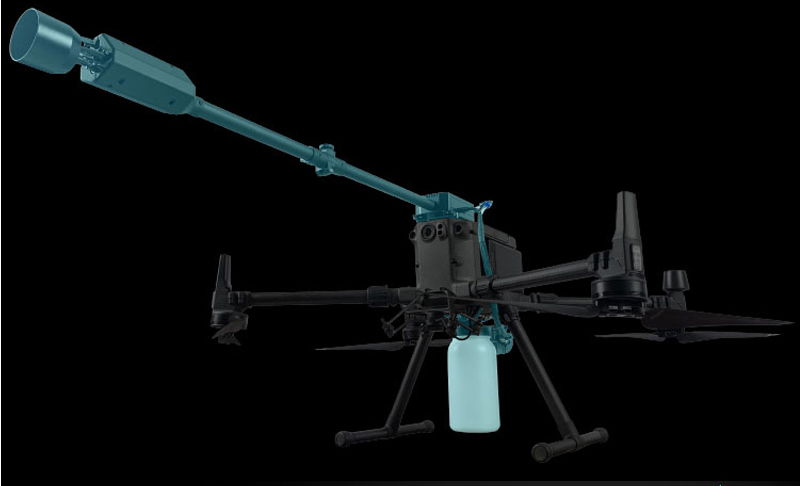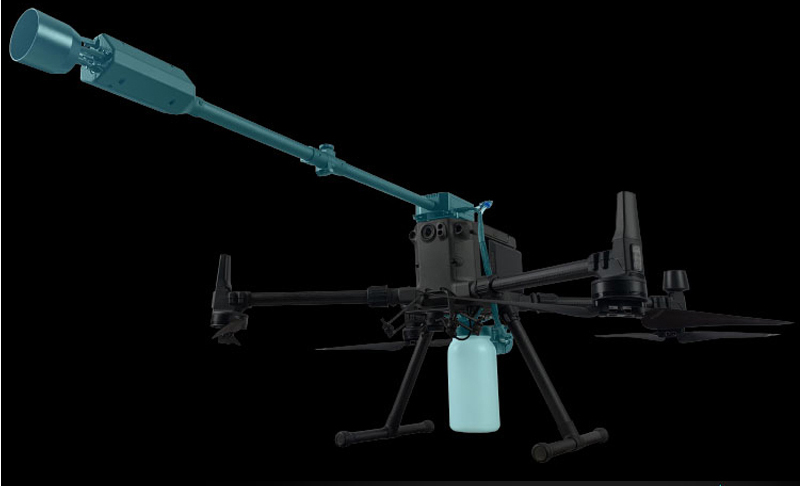 Additional information
| | |
| --- | --- |
| Weight | 2 kg |
| Dimensions | 12 × 12 × 12 cm |