DJI Matrice 300 drone loudspeaker is a long-range sound transmission equipment. It has the characteristics of clear sound, strong penetration, ultra-high sound pressure, volume up to 130dB, small size, light weight and low energy consumption. Sound transmission as far as 300M-500M,  excellent magnetic shielding performance, specially developed for DJI Matrice 300 enterprise drone .
Through DJI SkyPort, it can be seamlessly compatible with DJI M300 RTK, and M200 V2, develop on DJI SDK Payload, and communicate with drone datalink.
Long-distance transmission
The drone is equipped with an MP130 Megaphone, capable of remote airborne voice broadcasting. The maximum control distance is consistent with that of the drone flight distance.
Speaker Voice Loud and clear
The maximum volume exceeds 130dB, the effective broadcast range is 300 -500 meters.
The DJI Matrice 300 Megaphone has a variety of broadcast modes, such as text-to-speech, real-time speaking, voice broadcast, and play the stored audio on SD card.
The MP130 uses the DJI SkyPort interface. control and operate via DJI Pilot. The automatic synchronous pitching function can follow the camera of the PTZ to ensure the accurate direction to achieve the best broadcast effect.
Plug-and-play installation, easy to use.
| | |
| --- | --- |
| Model No | MP130 |
| Weight /g | 550g |
| | |
| --- | --- |
| Control distance/km | depend on DJI M200 M300 Drone |
| | |
| --- | --- |
| Working temperature | -20~40 |
| | |
| --- | --- |
| Pitch control angle | 0~90 º |
| | |
| --- | --- |
| Audio format | MP3/WAV/ACC/OGG |
| | |
| --- | --- |
| App support | Android5.0 or above |
| | |
| --- | --- |
| payload interface | DJI SKYPORT |
| | |
| --- | --- |
| communication Way | Via the data link of the DJI drone |
| | |
| --- | --- |
| Maximum Voice transmission | 300M |
Working Way ( speaking way)
1:Play the stored audio
2:Real time audio transmission
3:Text to audio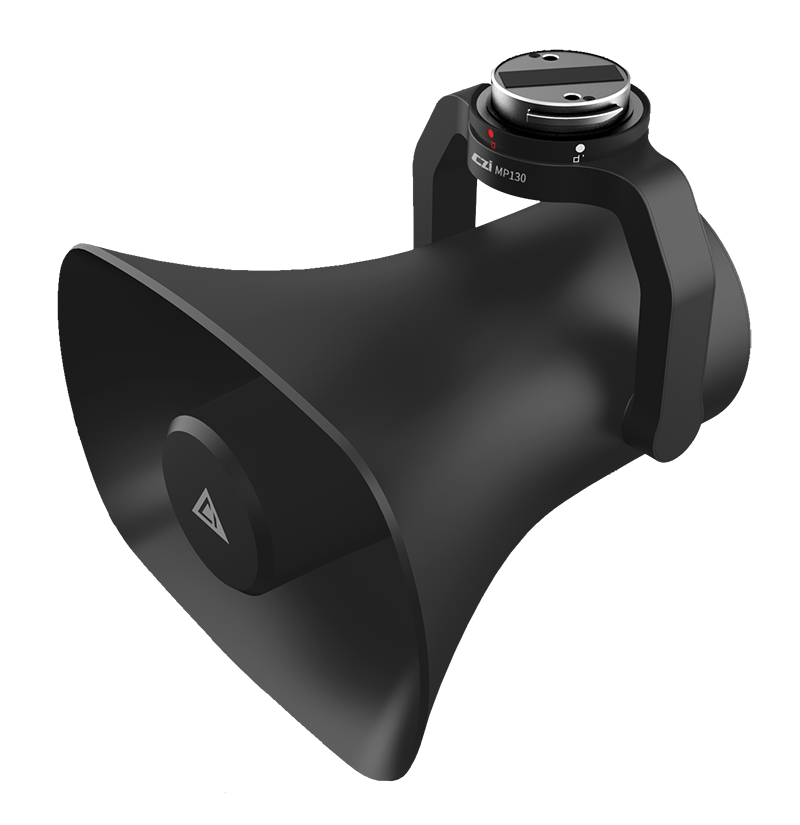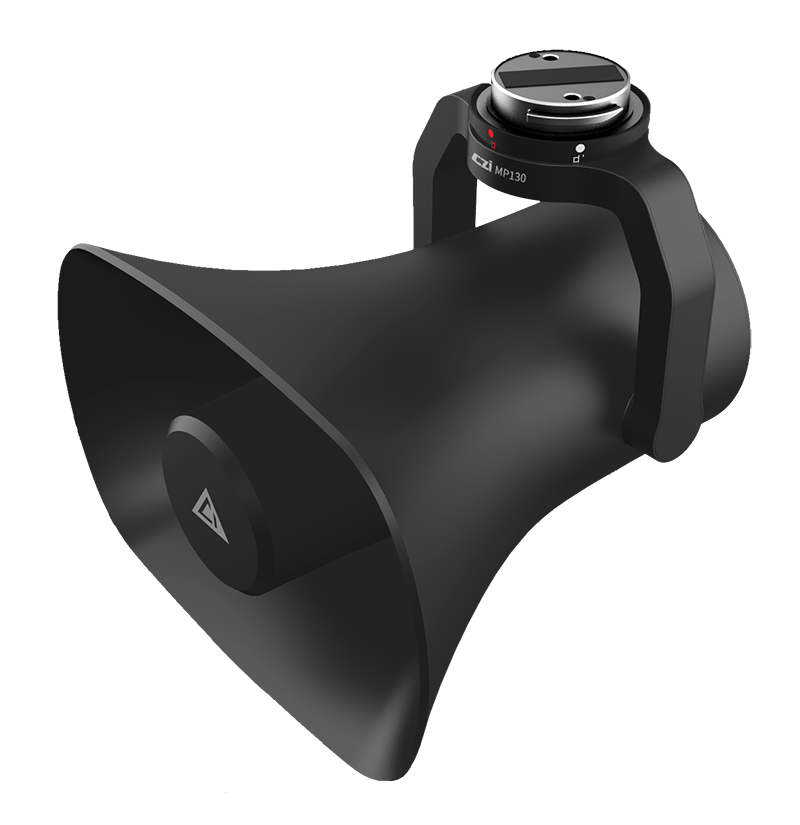 Additional information
| | |
| --- | --- |
| Weight | 3 kg |
| Dimensions | 22 × 22 × 22 cm |